If you are thinking about giving Dinnerly a go, then you are considering a good option. Why? Because Dinnerly is the most budget If you are thinking about giving Dinnerly a go, then you are considering a good option. Why? Because Dinnerly is one of affordable budget meal box in Australia.
In this post, we are going to cover Dinnerly Delivery Area as well as following important key topics.
Dinnerly Delivery Area (states)
Post Code Check
Promo Code
Unboxing
Cooking Review
Other important Dinnerly Reviews
If you don't have a time to read it all, here's the summary for you!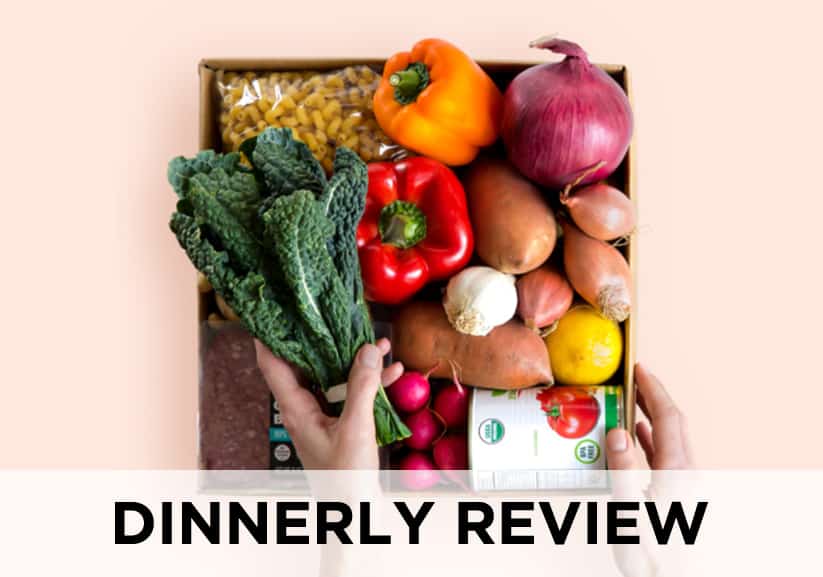 Why we like Dinnerly:
Dinnerly delivers to most of NSW, VIC, QLD, SA, NT, TAS, ACT & WA.
Dinnerly is a budget friendly and perfect for first timers, family with kids & long time subscribers starting with $3.92 per portion.
Get further $20 off your order through our promotional link
Easy to skip or cancel subscriptions.
Dinnerly recipes are tasty and kids friendly.
Watch out for:
You might want to add extra serving of veggies to make it healthier.
Recipe is digital only – no print out provided.
Refunding is usually through store credit.
Dinnerly Delivery Area
Dinnerly Australia currently ships to most of NSW, VIC, QLD, SA, NT, TAS, ACT and WA. They ship their boxes from 2 different fulfilment centres in Sydney, Melbourne and Perth.
Postcode Check
To find if Dinnerly delivers to your area and delivery options (delivery day and time), the best way is to go to Dinnerly (click on the image below), select a box and enter your postcode. You do have to provide an email address, however you do not need to provide any payment details to find out delivery details.
Once you entered your postcode and email address, you will be directed to a page with delivery details. If you decide to order, simply enter further details to place an order. If you are not interested, then simply close the page.
You would normally get two delivery time options: 12am – 7am (morning) or 6am – 6pm (day & afternoon). I personally prefer to receive my box in the morning before work, as I can quickly put meat product in the fridge and put the box in my pantry.
IMPORTANT NOTE:
Dinnerly will send you an email reminding that you didn't finish your order and occasional marketing email. You can simply unsubscribe by finding unsubscribe link in the bottom of the email.
Delivery Cost
When it comes to meal box services, it is important to know that delivery fee is usually involved. As of Feb 2022, Dinnerly charges $9.99 for delivery. Look out for delivery cost, as every meal box company charges delivery fee.
Dinnerly Delivery Area – Promo Code 2022
Le'ts start with exclusive Dinnerly discount you should use to get the most value for money. We can offer you you exclusive discount for Dinnerly, where you get total of $20 off and XXX. Simply click on the link below to claim it!
ENTER IMAGE HERE!
Dinnerly Delivery Area – Unboxing
Let's first start with checking out the quality of ingredients. Ininside the box, the packaging is very simple overall with no extra packaging for fresh vegetables and pantry items. Raw ingredients (e.g. chicken, fish, beef) are properly packaged with cooler bag and ice inside. The only cons is that you have to sort out your ingredients per recipe (other brands such as Marley Spoon and HelloFresh packs all your ingredients in a bag as per your recipe).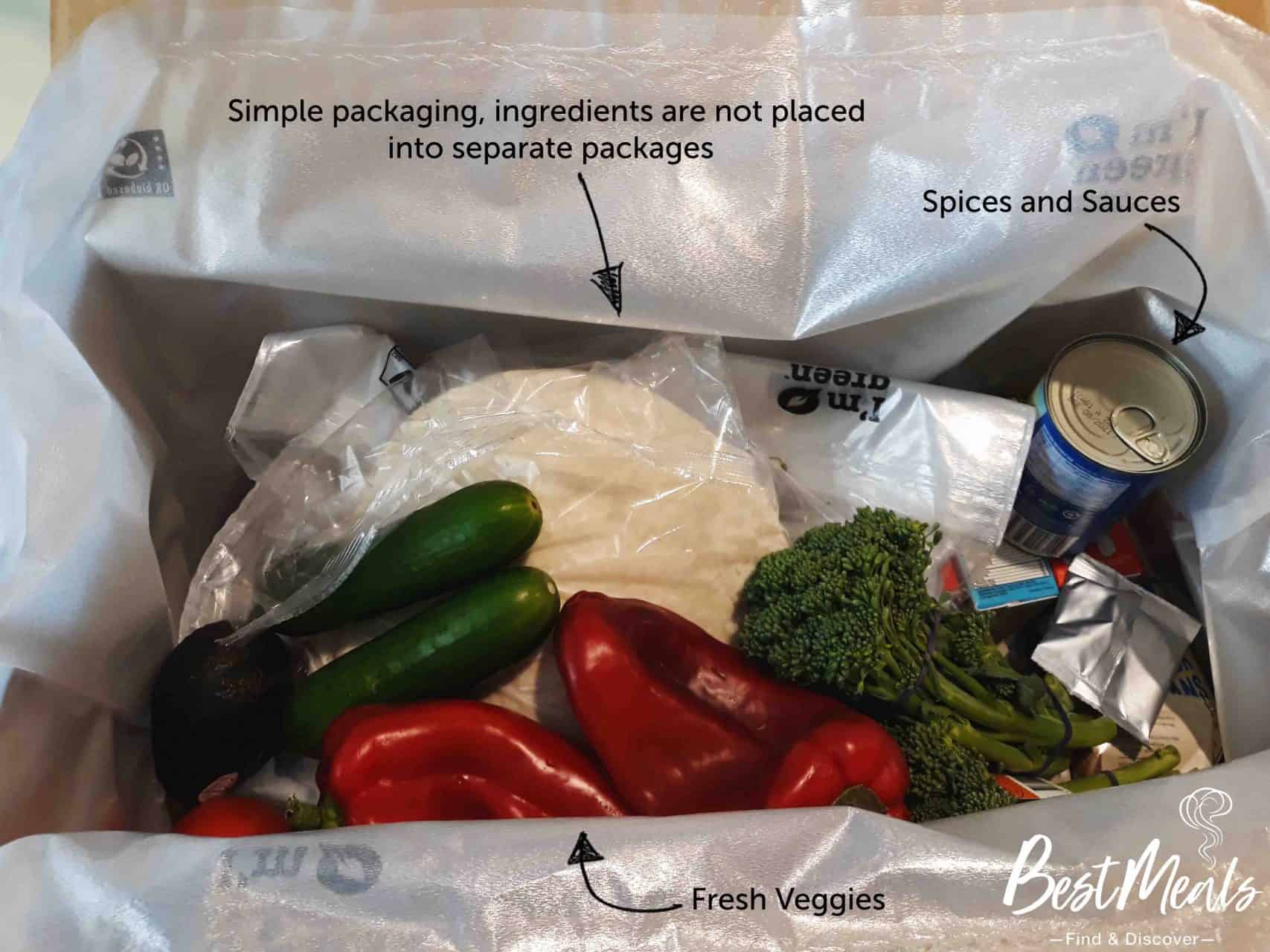 Inside the box of Dinnerly… simple packaging and fresh ingredients.
Dinnerly Delivery Area – Recipes Review
Indonesian Tofu Stir-Fry
I'm gonna show you Indonesian Tofu Stir-Fry I cooked with Dinnerly. Also, just a quick but important reminder that you will need to have essential pantry items such as flours and cooking oils for any meal box services (these are always mentioned in your recipe card).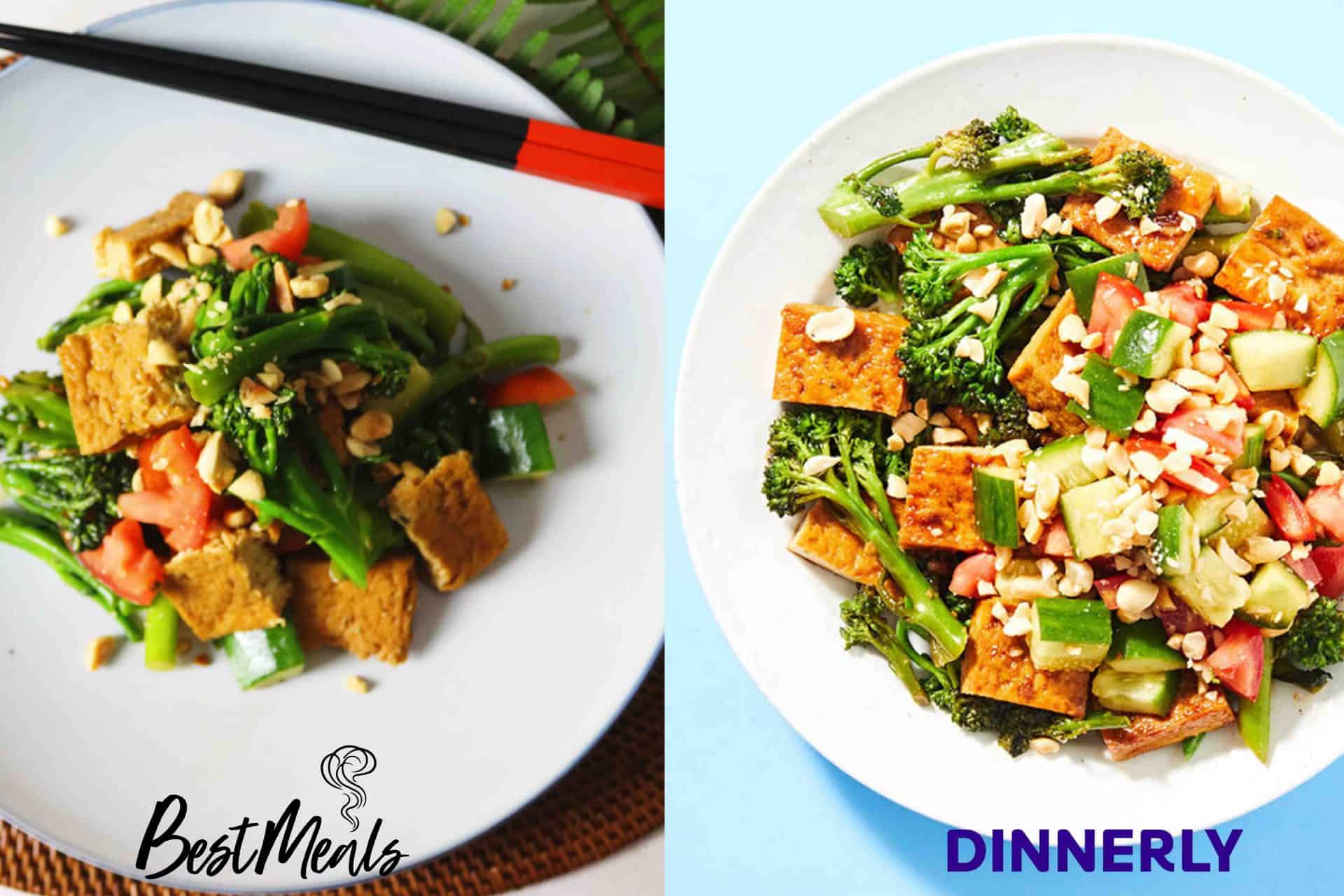 Inspired by popular gado-gado, this vibrant stir-fry ditches the heavy sauce, instead using roasted peanuts and satay tofu for a quick, flavoursome dinner!
Cooking time
20 min
Cooking level
Easy
Nutrition per serving
Calories 465kcal, Fat 35.6g, Proteins 23.7g, Carbs 7.8g
Allergens
Gluten (1), peanuts (2), Sesame (3), Soy (4). May contain traces of other allergens.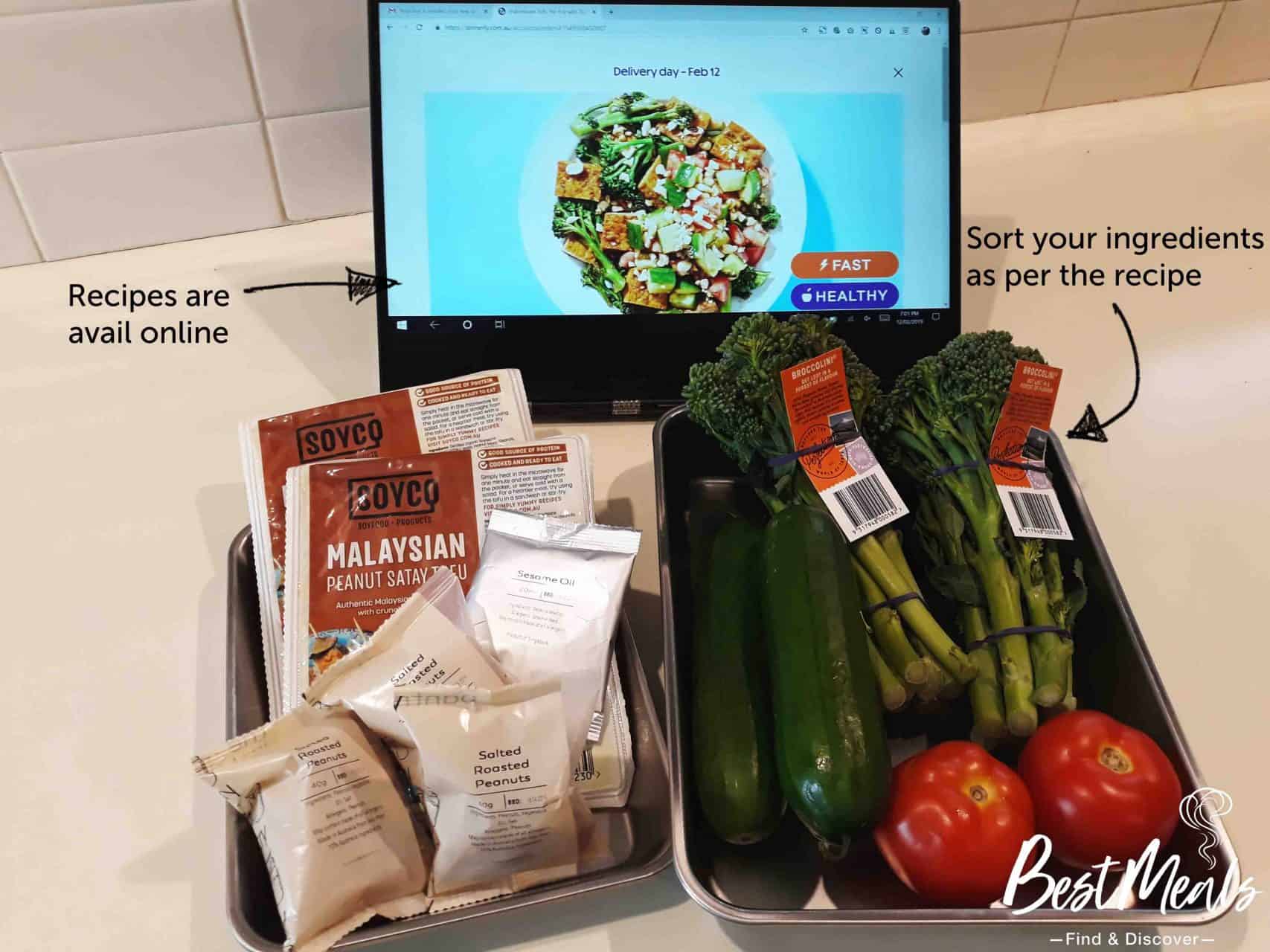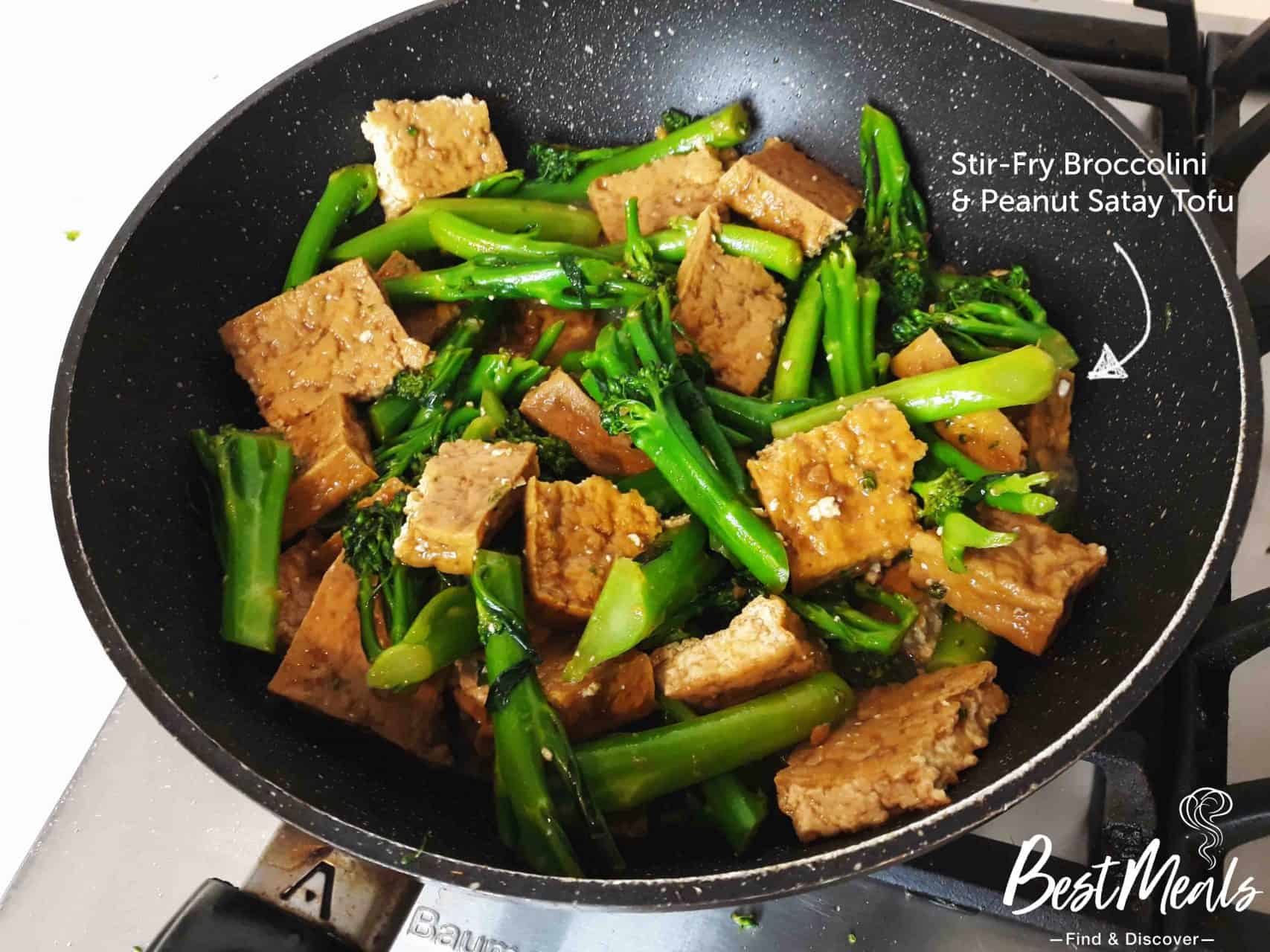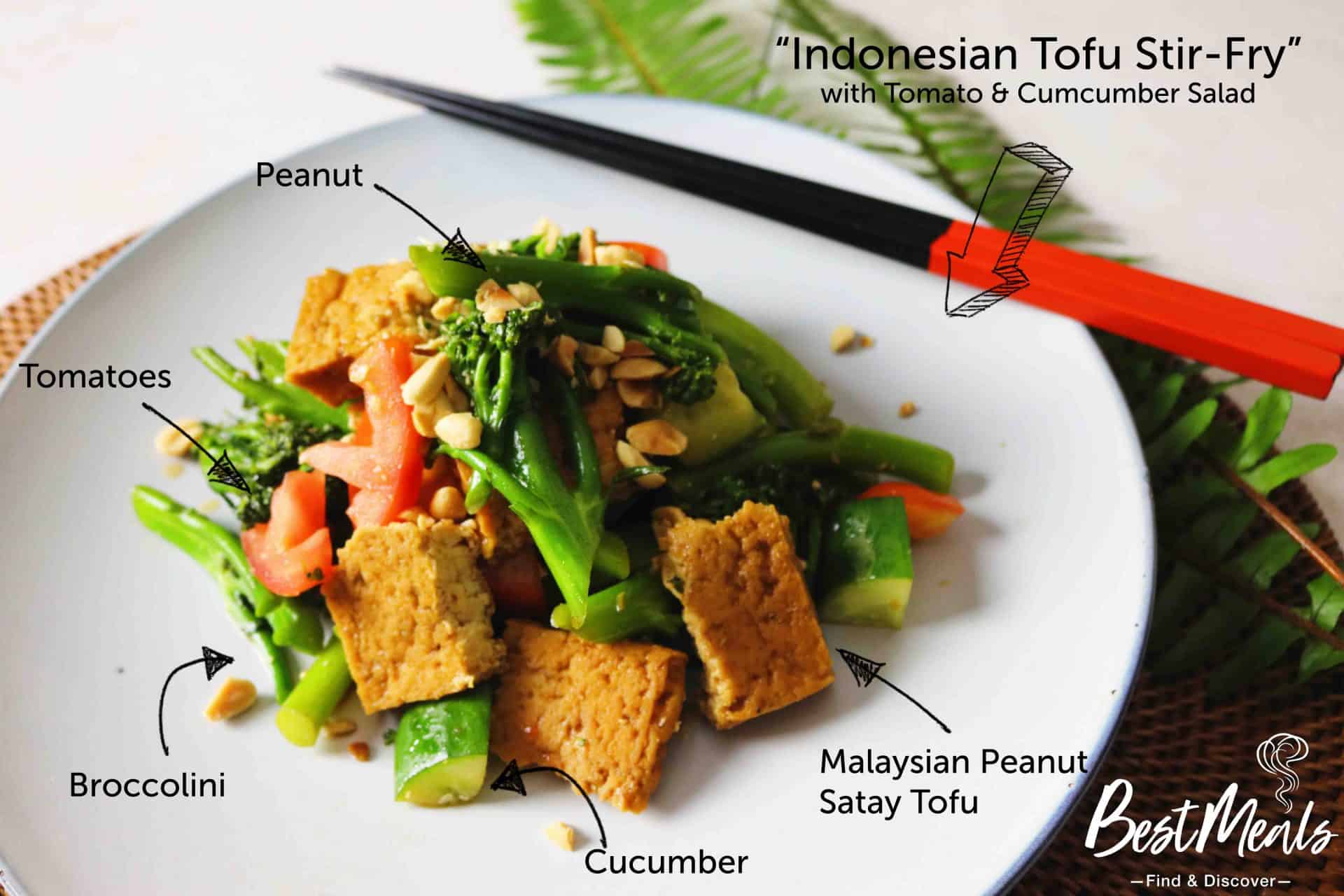 Dinnerly Delivery Area – Other recommended reviews
If you would like to read our full reviews on Dinnerly, including price comparisons, pros & cons and cooking review, we strongly recommend you read our reviews below:

Dinnerly Delivery Area – Other Promo Codes
If you are looking for something else, then we strongly recommend you check out our meal service reviews. Or if you are looking for other exclusive discounts check these out:
Marley Spoon
HelloFresh
EveryPlate
Best Meals review
Reviewer
Review Date
Reviewed Item
Rating





Product Name