Most recommended registered NDIS disability meal service provider.
For many Australians, finding a time to do the grocery shopping and cooking tasty healthy meals while staying on a tight budget is a hard task. You might be working till late, at home with a new baby or looking after a family with disability. Then you've heard about Prepared Meal Services such as Youfoodz and My Muscle Chef, who sells fully prepared meals. They are very tasty and convenient, but the reality is that they are certainly not cheap. This is why Kinela is highly recommended, especially those who are on NDIS. Their focus is to provide healthy solutions for people living with disability. Let's explore what makes Kinela so special. Please note that Hit 100 has changed it's name to Kinela.
Kinela Review
Why Kinela is an excellent provider
Registered NDIS provider
Kinela is a NDIS Registered Provider of Food and Nutrition Service. If you are on NDIS, all you pay is a small co-payment for food. The NDIS funds the meal delivery, preparation and dietitian coaching. All you have to do is get in touch with the team and they will take care of the NDIS setup and design a program for you.
It's all about your health goals
What makes Kinela a great company is that they are not just about the food. They are here to support you to achieve your health goal. Their mission is to bring choice and control over health to forefront of the disability sector by enabling people to live healthier, lead independent, happy, healthy and fulfilled lives.
Get dietitian Coaching
Kinela provides tailored dietitian coaching to map your health goals and what you would like to achieve. From developing healthy menu with wide range of delicious meals, they can also assist with many other services such as eating advice, meal preparation and chronic disease management. They also provide training and education for carers. Now that's an excellent service!
Wide range of well balanced meals with generous proportions
Chicken, beef, pork, lamb, seafood, vegetables, snacks and soups, you will never get bored of eating wide range of delicious meals from Kinela designed by dietitians. Picky eater in your family? Not a worry, you will find meals that your family will love to eat! Meals are generously proportioned and well balanced as well.
Kinela Review – Menu
The company Australian farmers and producers. 100% of their meals uses Australian produce whenever possible. To check out Kinela's menu, please click here. Kinela's menu is constantly changing to give you more of what you want. Check out our latest menu below.
Vegetarian
Spicy
Made without dairy
Made without wheat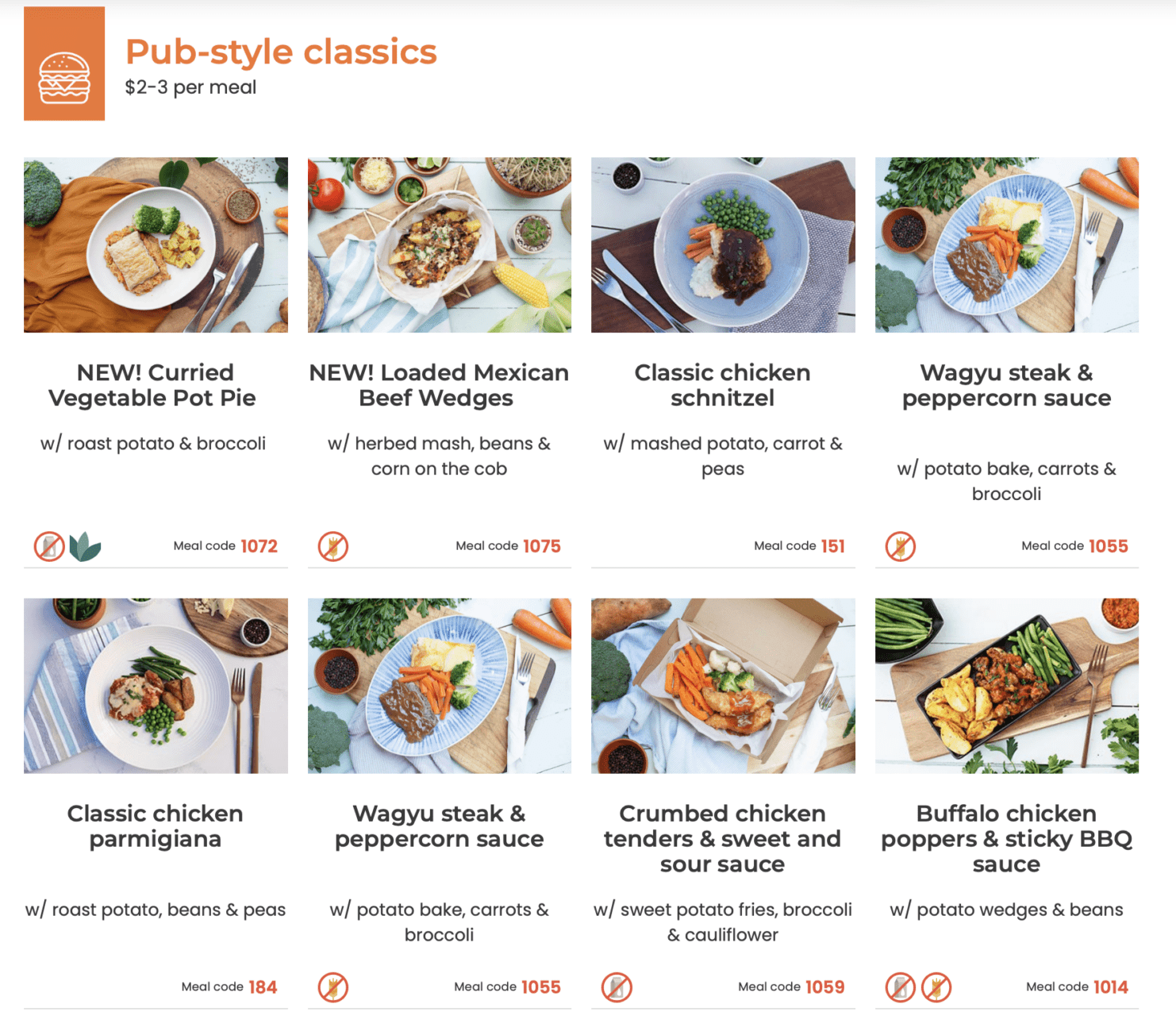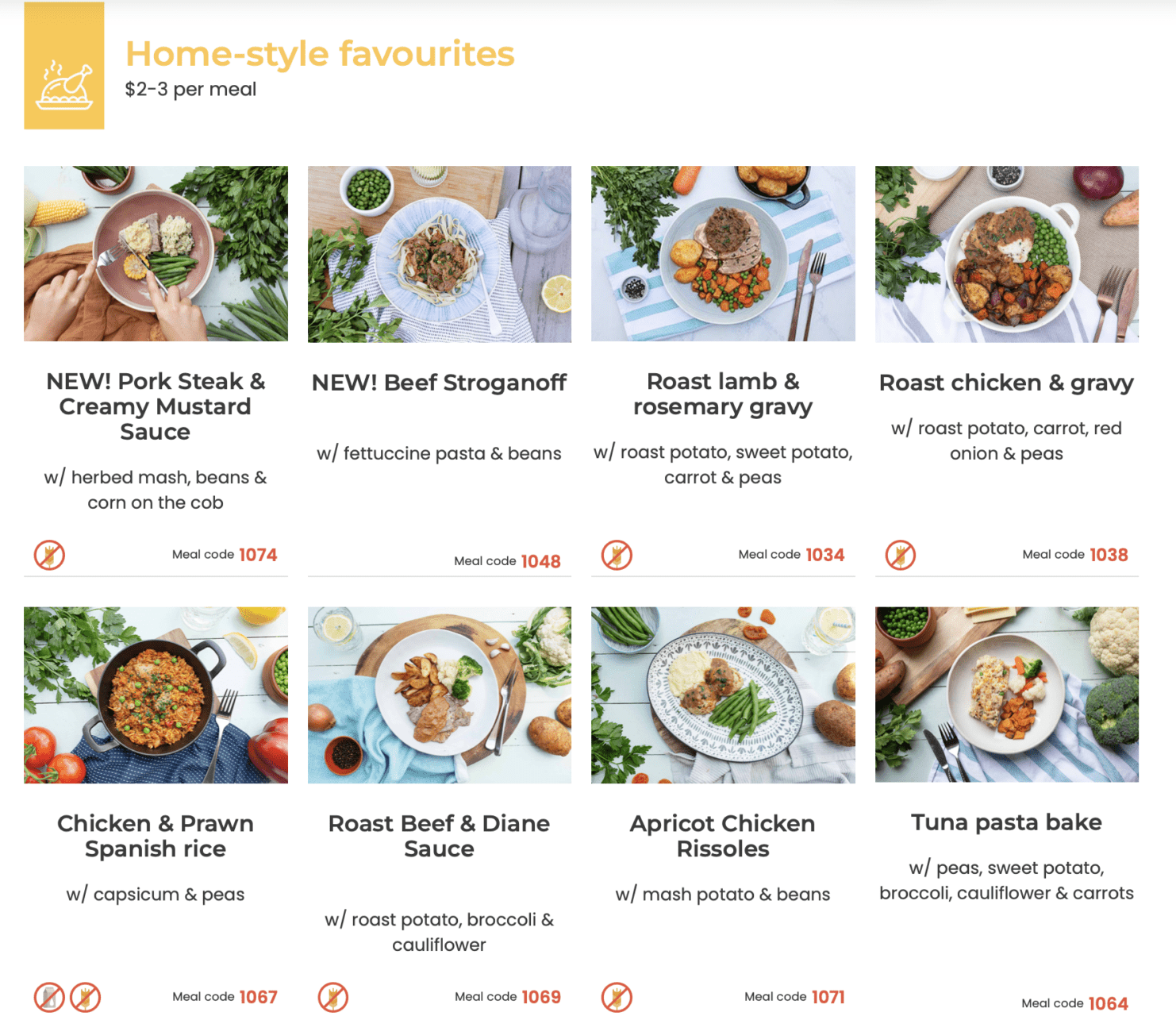 Kinela Review – How it works
How much would you be paying?
Kinela is a NDIS Registered Provider of Food and Nutrition Service. If you are on NDIS, all you pay is a small co-payment for food.
What services can I get from Kinela?
From NDIS funded home-delivered meals to expert health support, Kinela offers a 360° circle of health support to help your clients reach their goals. These includes:
Meal Delivery: Dietitian-designed, chef-prepared meals, delivered to your door.
Dietetics: Manage specific health concerns or simply improve your overall health through the food you eat.
Speech Therapy: Social skills, communication support, safe swallowing and more.
Occupational Therapy: Giving you more independence in all areas of life.

How to order Kinela Meals
Now that you are interested in giving Kinela a go, let's order it through here!
To check out there Hit 100 services, please see their website here. As of July 2018, following areas are serviced. If your area is not covered, please get in touch with Kinela Team.
Sydney
Central Coast
Lake Macquarie
Newcastle
Hunter
Illawarra / Southern Highlands
ACT
Blue Mountains
Other Recommended Services – Dinnerly Australia (Most Budget Meal Box)
Sometimes you want to cook your own food and relax at home. Then, Meal Box Services deliver fresh seasonal ingredients directly to your door with delicious recipes, so that you don't have to think about what to cook or go to grocery shopping.
If cost is the most important factor, then we strongly recommend giving Dinnerly Australia. It's the cheapest Meal Box Service in Australia. For 3 meals a week for 2 people, you only pay $52.45, which is $17 cheaper than average meal box delivery services. Bestmeals can offer you exclusive discount deal for Dinnerly Australia, where you would only pay starting from $37.45 (total of $30 off your first two orders – $15 off each order). For full review on Dinnerly Australia, please read our review here.
Best Meals review
Reviewer
Review Date
Reviewed Item
Rating