If you are thinking about giving Dinnerly a go, then you are considering a good option. Why? Because Dinnerly is one of affordable budget meal box in Australia. In this post, we are going to cover Promo Code you can use to order Dinnerly.
Before you read on, this is going to be a bit lengthy review because I'm going to cover everything you need to know about Dinnerly. Here's breakdown of this content:
Promo Code
Price comparison
Pros and cons
Unboxing
My cooking review
Dinnerly's this week's recipe
Delivery Area
If you don't have a time to read it all, here's the summary for you!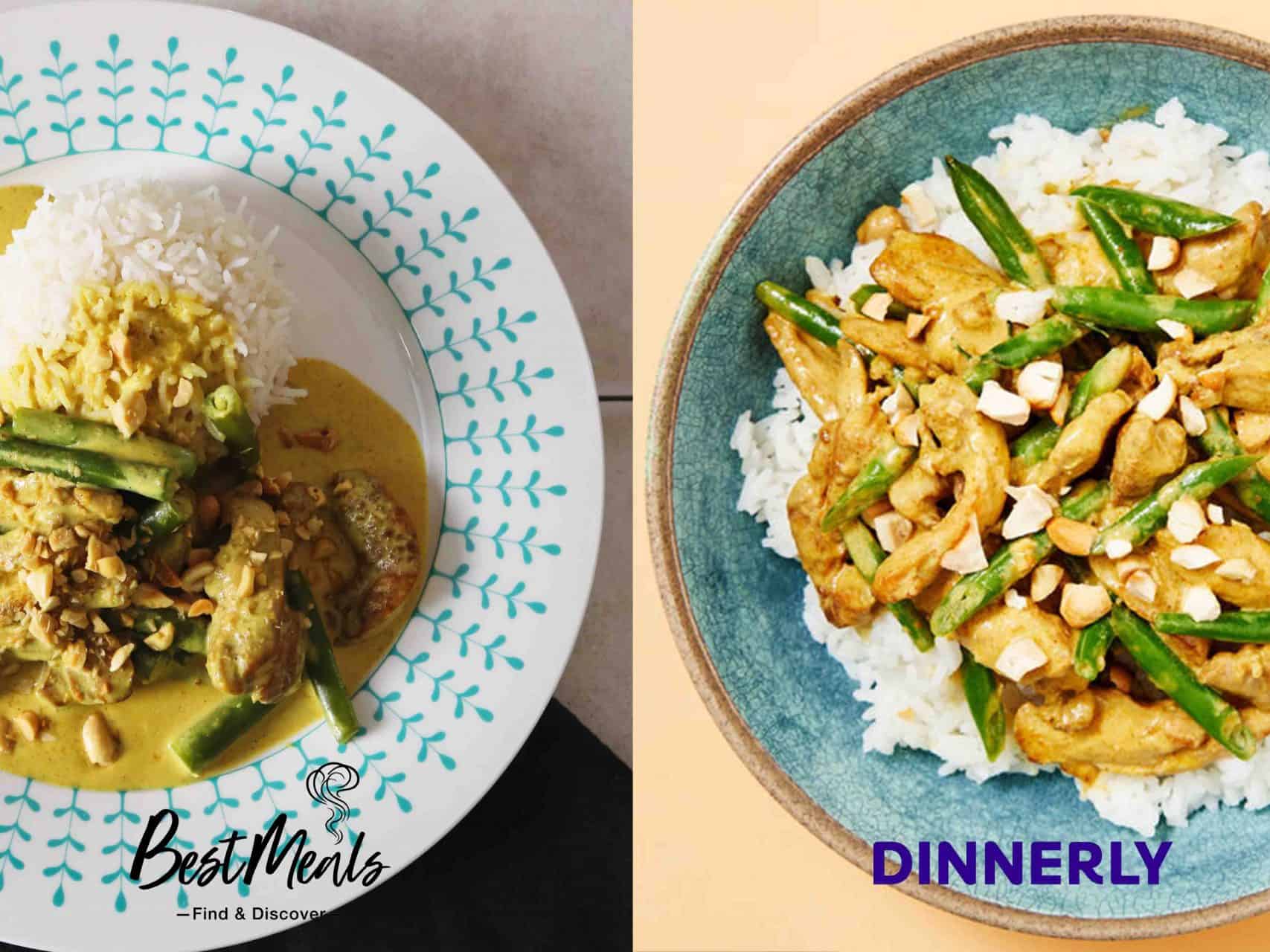 Why we like Dinnerly:
Dinnerly is a budget friendly and perfect for first timers, family with kids & long time subscribers starting with $3.92 per portion.
Get further $20 off your order through our promotional link
Easy to skip or cancel subscriptions.
Dinnerly recipes are tasty and kids friendly.
Watch out for:
You might want to add extra serving of veggies to make it healthier.
Recipe is digital only – no print out provided.
Refunding is usually through store credit.
NOTE: Please note that we are independent review site and we do not provide any support services on behalf of Dinnerly. Please contact Dinnerly Customer Service directly.
Exclusive Dinnerly Promo Code 2022
Le'ts start with exclusive Dinnerly discount you should use to get the most value for money. We can offer you you exclusive discount for Dinnerly, where you get total of $20 off and XXX. Simply click on the link below to claim it!
Dinnerly Promo Code 2022 – Price Comparison
We are now going to compare prices to see how Dinnerly is one of the most affordable meal box option available in Australia.
If you buy Marley Spoon or HelloFresh , a meal box for couple (3 meals) would cost around $75-$80 and can go up to around $150+ for family sized box. In comparison, you won't be disappointed with Dinnerly. For 3 meals a week for 2 people, you only pay $53.49, which is around $22 cheaper than Marley Spoon or HelloFresh.
It's about buying smart… If you also use our exclusive Dinnerly discount, you would get another $20 off and XXX. Another good alternative meal box from price perspective is Everyplate, which you can check out the review here.
So you are probably wondering "why is it so cheap?". The answer is simple, they do less marketing (e.g. no postal vouchers) and they've cut down packaging costs with less packaging materials and printings. Going green truly does reduce unnecessary costs!
| #Meals | EveryPlate: | Dinnerly: | Marley Spoon: | HelloFresh: |
| --- | --- | --- | --- | --- |
| 2 ppl box | | | | |
| 2 x | N/A | N/A | $59.99 | N/A |
| 3 x | $48.93 | $53.49 | $87.99 | $75.93 |
| 4 x | $57.91 | $65.59 | $97.59 | $95.51 |
| 5 x | $66.89 | $74.99 | $114.99 | $109.89 |
| 6 x | $75.87 | $87.39 | N/A | N/A |
| 4 ppl box | | | | |
| 2 x | N/A | N/A | $93.99 | N/A |
| 3 x | $75.87 | $84.99 | $129.39 | $129.87 |
| 4 x | $94.63 | $101.99 | $153.19 | $153.83 |
| 5 x | $109.79 | $119.99 | $179.99 | $169.79 |
| 6 x | $122.55 | $126.39 | N/A | N/A |
| 6 ppl box | | | | |
| 2 x | N/A | N/A | N/A | N/A |
| 3 x | $92.61 | N/A | N/A | N/A |
| 4 x | $115.35 | N/A | N/A | N/A |
| 5 x | $135.69 | N/A | N/A | N/A |
| 6 x | $153.27 | N/A | N/A | N/A |

Dinnerly Promo Code 2022 – Pros of buying Dinnerly
Simple, tasty and wide range of weekly meals
Firstly, what impressed me the most about Dinnerly is their taste. Dinnerly Australia offers really simple and delicious meals that you can cook in 30 minutes. Not only that, Dinnerly offers generous 20 recipes to choose from every week! In comparison, Marley Spoon offers 27, HelloFresh offers 18 and EveryPlate only 8. All recipes are under 6 steps and very easy to follow.
I tried three of their meals, Malaysian Chicken Curry, Indonesian Tofu Stir-Fry and Cheesy Caribbean Black Beans which were all super delicious!
Perfect for budget-conscious family
Secondly, from $8.74 per person, Dinnerly Australia is Australia's one of budget friendly meal box. This makes Dinnerly ideal fo first timer and those who are going to use it frequently or long term.
Good delivery options
Thirdly, just like Marley Spoon or HelloFresh, you can choose morning or afternoon delivery for your Dinnerly box. I ordered my box to arrive before 7am, which did arrive on time with all ingredients! I decided to order early as I wanted to put my ingredients in the fridge before I left for work.
Easy to cancel or skip your orders
Lastly, it's important for me to remind you that when you sign up wit Dinnerly Australia or any other meal box services, you are singing up to an ongoing weekly soft-subscription service. Good news with Dinnerly is that it's really easy to skip or cancel your weekly subscription. You can do it all online (through "my settings") with just a click of a button! Just remember that you will have to cancel your subscription 6 days before your next delivery (ACT & NSW) or 7 days before (VIC, SA & QLD).
Dinnerly Review 2022 – Cons of buying Dinnerly
Recipe only comes in a digital format
Affordability requires customers to do a little bit more. With Dinnerly Australia, you need to print-out or look recipes on your device. Remember, recipes come in a digital form. On the other hand, you will receive printed copies for Marley Spoon and HelloFresh.
Less labels and packaging
This is actually good news for environmentally conscious customers, but the ingredients are not placed into separate packages like Marley Spoon and HelloFresh. So you need to sort out ingredients as per the recipe. On the other note, when I tried Marley Spoon or HelloFresh, there were lots of marketing leaflets inside the box… which I read but threw them away.
Add extra serve of veg to your meal to make it healthier
Recipes are certainly delicious, but you may wish to add extra vegetables to your meals. For each meal, you would on average get 2-3 vegetables at 500-800 calories. This is good, but recommended vegetable intake by the Department of Health and National Health and Medical Research Council is to make vegetables take up at least one third of meals and/or half the meal if you are trying to lose weight. So the tip here is to add another serve of vegetable to your meal. For service sizes guide, check out eatforhealth.gov.au
Occasional delivery mistakes and refunding
Just like any other meal delivery services, Dinnerly is no exemption to occasional delivery mistakes. Logistics is provided by a third party partner, which can at times make a delivery mistake. When you are not satisfied with Dinnerly, you can contact them directly via their customer service for a refund, but indsutry standard is giving you a store credit. Make sure you discuss what form of refund you will getting.
Dinnerly Promo Code 2022 – Unboxing
Now that you know the pros and cons, you are wondering about the quality of ingredients. Alright, let me show you inside the box… very simple packaging overall with no extra packaging for fresh vegetables and pantry items. Raw ingredients (e.g. chicken, fish, beef) are properly packaged with cooler bag and ice inside. The only cons is that you have to sort out your ingredients per recipe (other brands such as Marley Spoon and HelloFresh packs all your ingredients in a bag as per your recipe).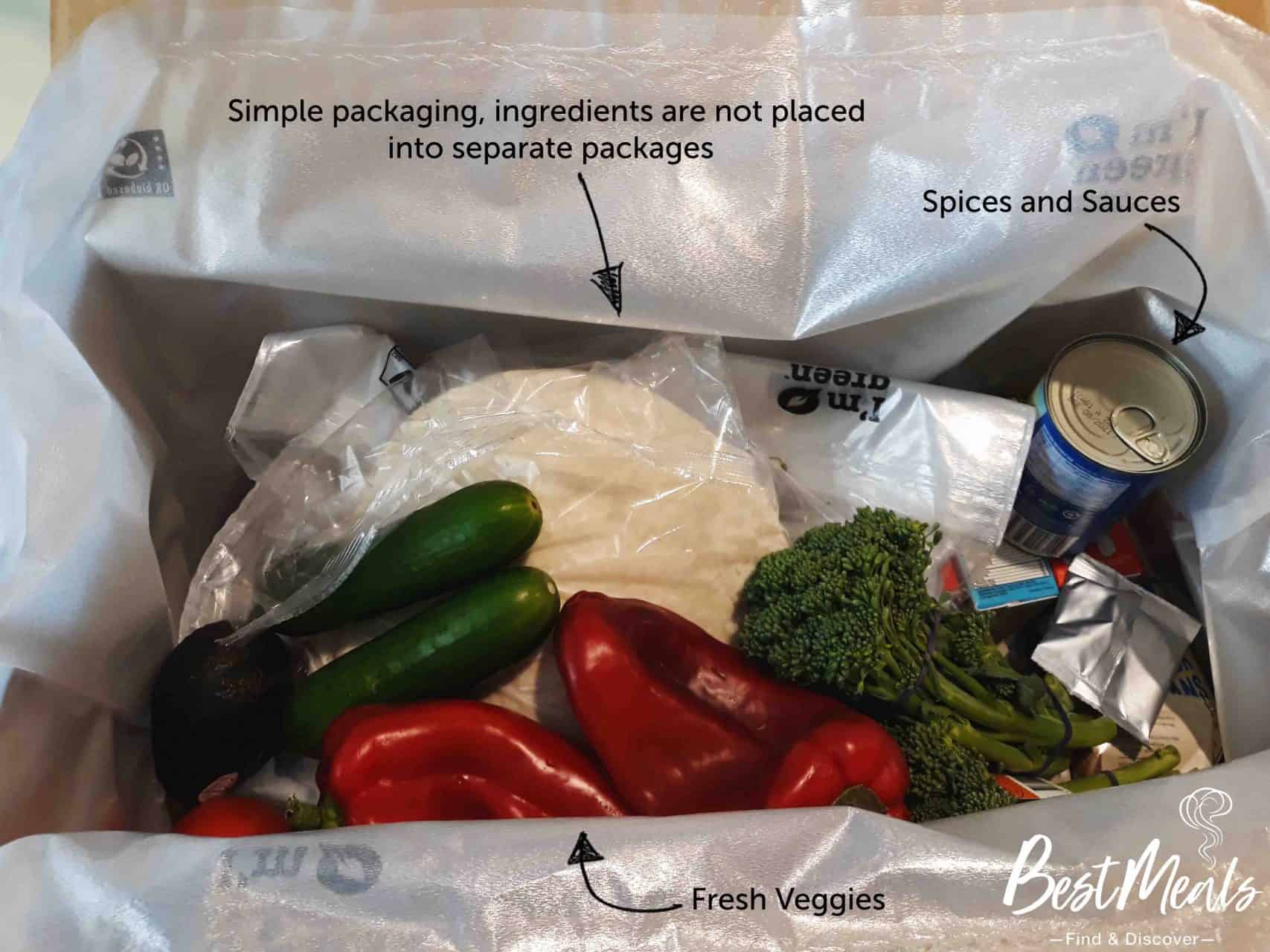 Dinnerly Promo Code 2022 – Cooking Review
Next, I'm going to answer your most important question… "is it tasty?" Drum roll please… I'm gonna show you Indonesian Tofu Stir-Fry I cooked with Dinnerly. Also, just a quick but important reminder that you will need to have essential pantry items such as flours and cooking oils for any meal box services (these are always mentioned in your recipe card).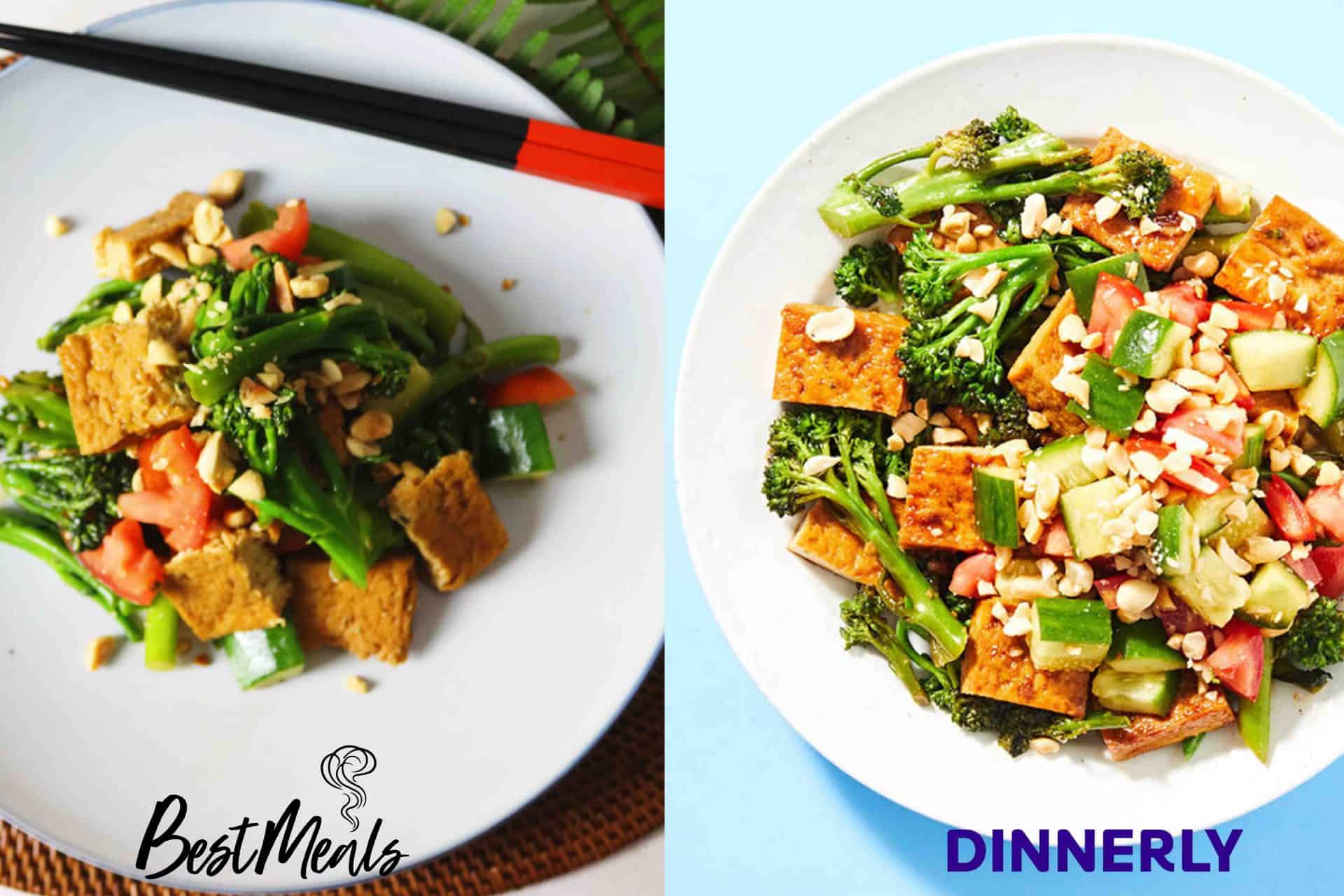 Cooking time
20 min
Cooking level
Easy
Nutrition per serving
Calories 465kcal, Fat 35.6g, Proteins 23.7g, Carbs 7.8g
Allergens
Gluten (1), peanuts (2), Sesame (3), Soy (4). May contain traces of other allergens.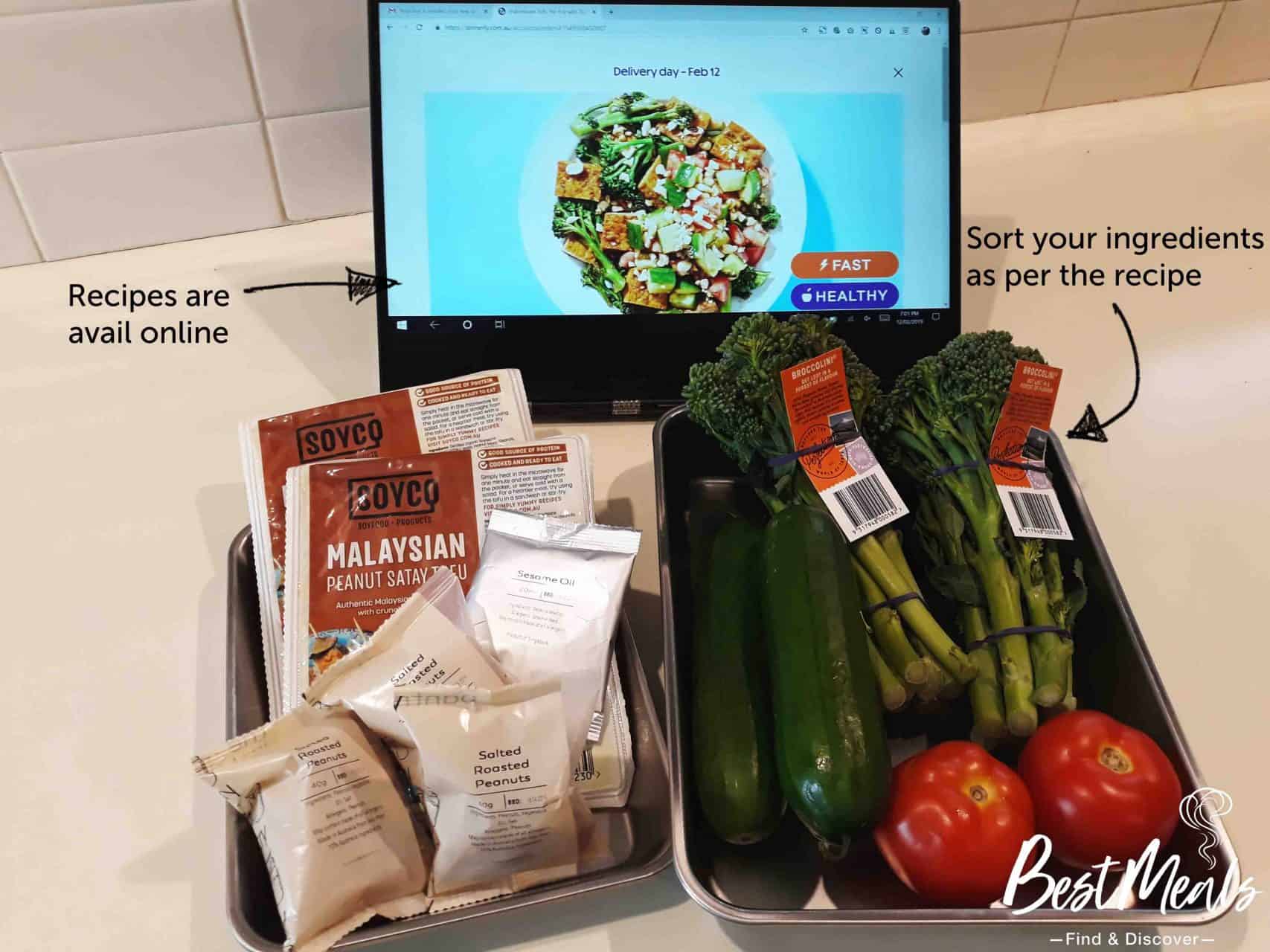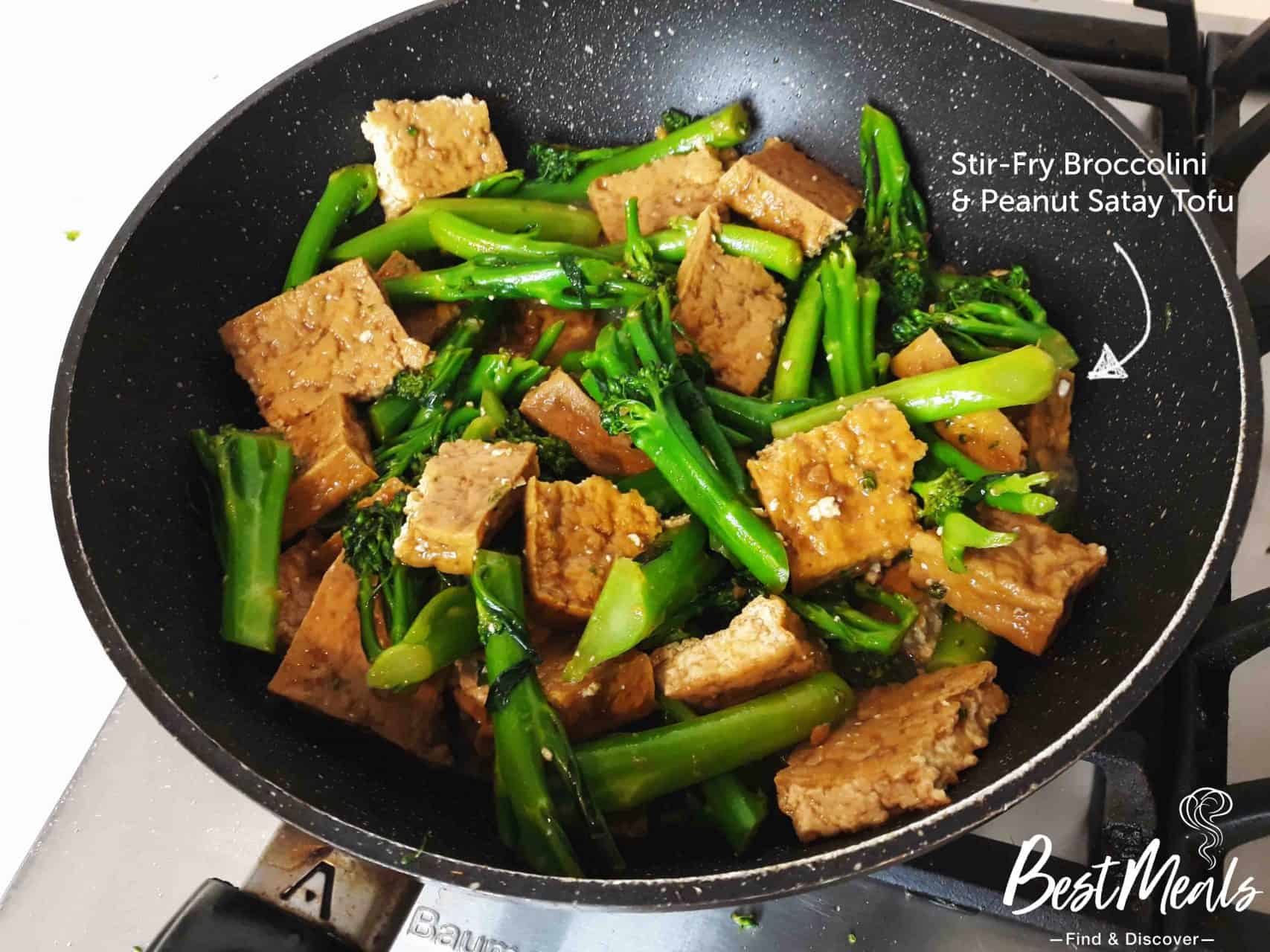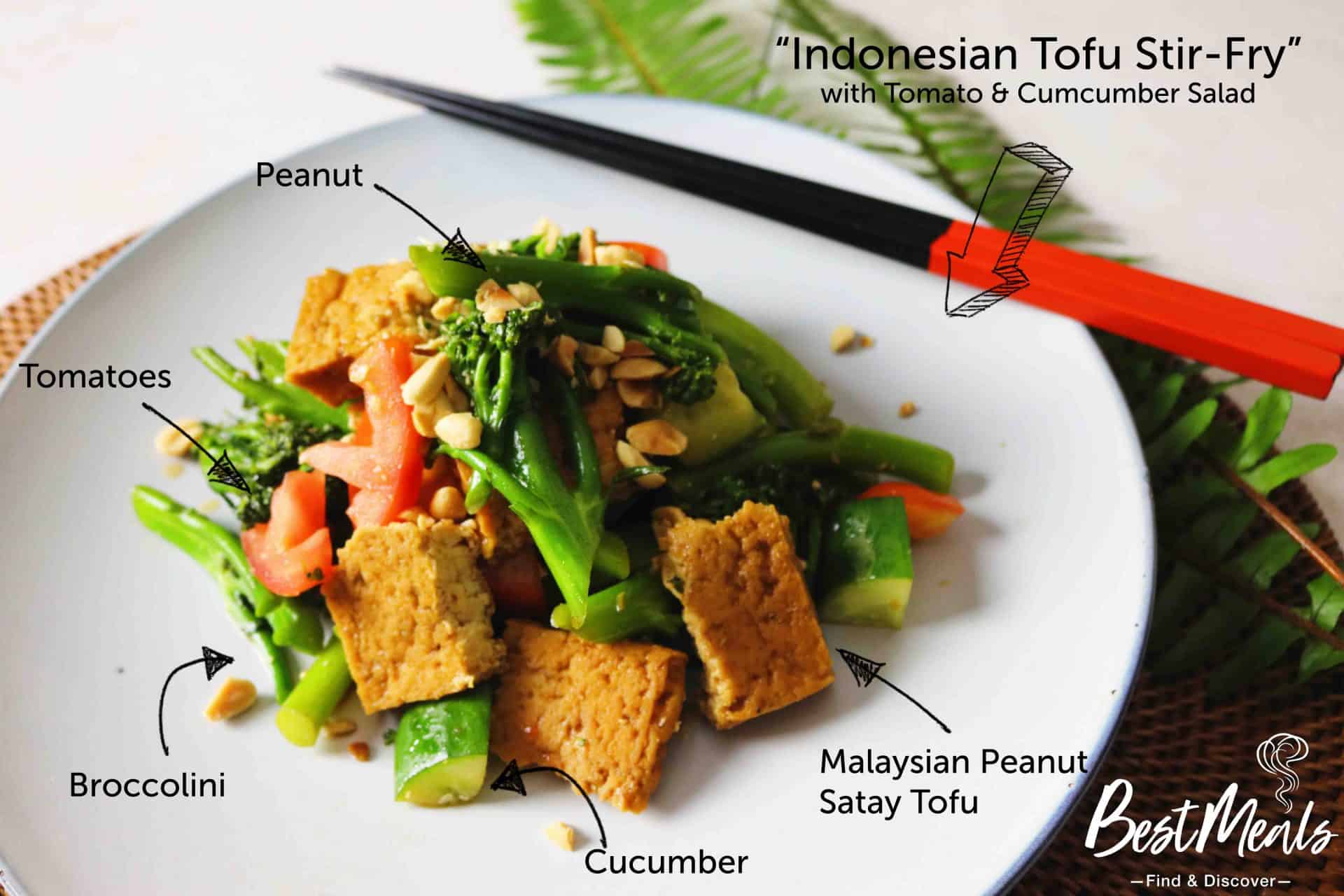 Dinnerly Promo Code 2022 – This Week's Recipe
Alright, you are probably not going to get the same recipe as I did, so let's find out exactly what meals Dinnerly is offering this week!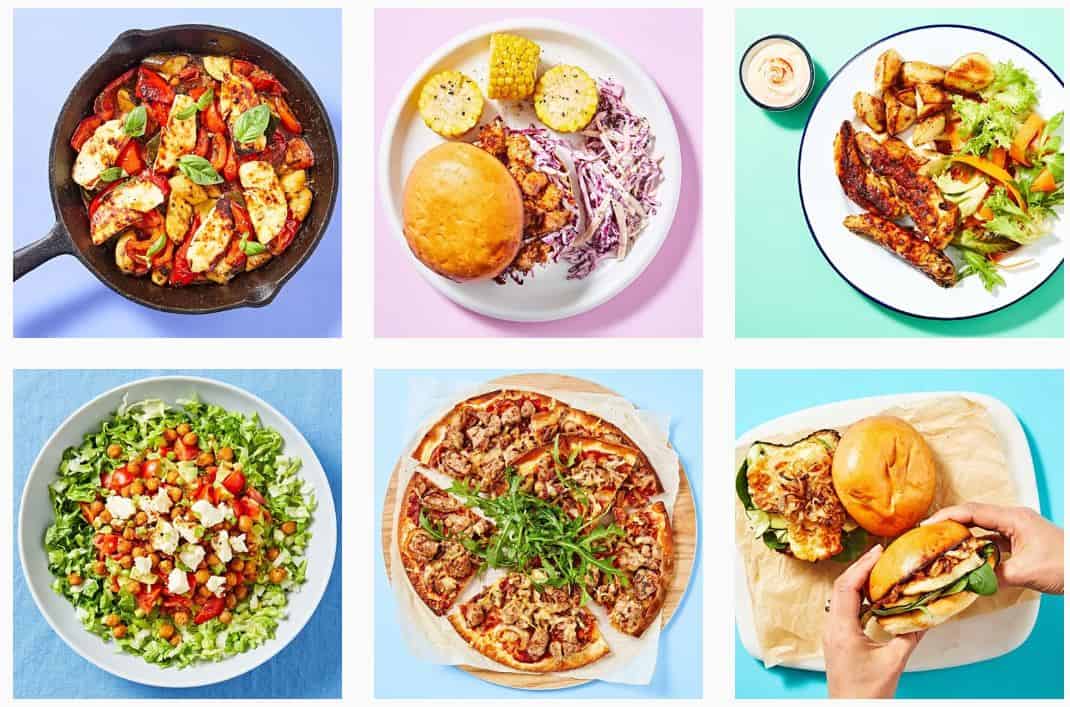 Dinnerly Promo Code 2022 – Delivery Area
Another important factor… delivery area! No point if they don't deliver to your state! Dinnerly Australia currently ships to most of NSW, VIC, QLD and ACT.
For full details on finding out if they deliver to your area, please check out our information page on Dinnerly Delivery Area.
Please also note that Dinnerly charges $8.95 for delivery fee (e.g HelloFresh charge $9.99 for delivery).
Dinnerly Review – Other Promo Codes
If you are looking for something else, then we strongly recommend you check out our meal service reviews. Or if you are looking for other exclusive discounts check these out:
Marley Spoon
HelloFresh
EveryPlate
Best Meals review
Reviewer
Review Date
Reviewed Item
Dinnerly Australia Promo Code
Rating





Product Name